Year 4 2022 - 2023
Mrs Rhodes
Teacher:

Mrs Rhodes

Teaching Assistant:

Mrs Piercy, Mrs Spruce and Mrs Edwards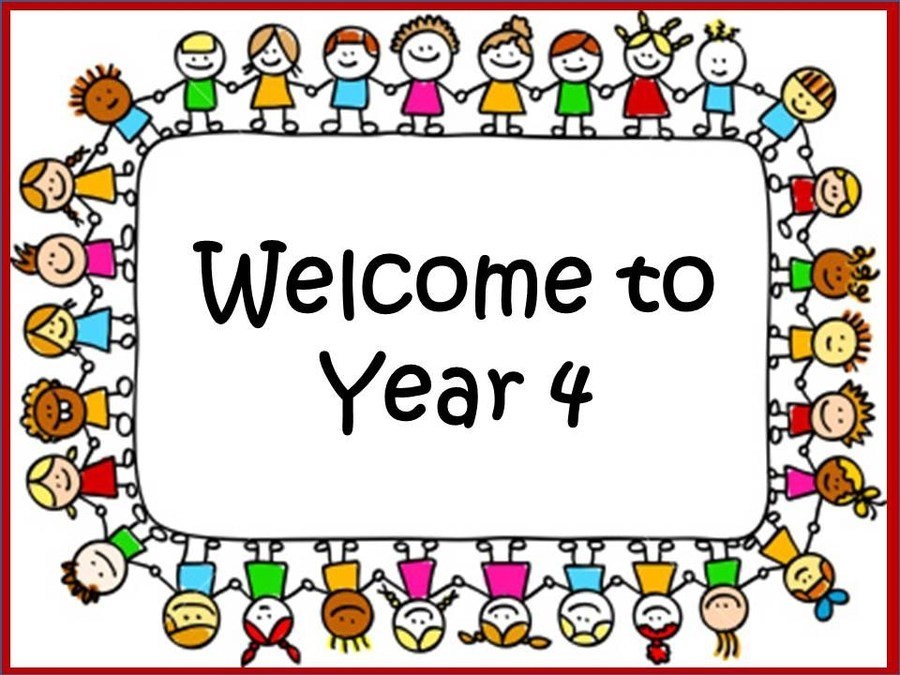 YEAR 4 SCHOOL START/FINISH TiMES
START: 8:50AM
FINISH: 3:15PM
HOMEWORK:
The children will be given a piece of English and a piece of Maths homework every WEDNESDAY to complete and submit by the following Monday.
SPELLINGS:
Spellings will be given out on Tuesday; to be tested the following Tuesday. Copies of the spellings will be sent home and emailed each week to parents in case your child mislays their copy.
READING BOOKS:
Children will be encouraged to bring home a book to enjoy with their families or as bed time reading. These will be recorded in class and the children will be free to change these as and when they are ready.We ask that you take good care of these books and bring them back in the same condition they went home in.
P.E:
Year 4 have P.E. every Monday and Friday. The children will need to bring their PE bag into school containing their red P.E shirt, school sweatshirt, dark jogging bottoms or leggings and trainers on these days.
Welcome to Year 4!!
Below is an outline of all the topics we will be studying this half term. I have planned lots of fun and engaging lessons and all I ask is that you work hard and get stuck in! Myself and Mrs Piercy cannot wait to get started....
English:
This half term we will be focusing on a very famous book called Gorilla by Antony Browne. The children will have chance to explore this wonderful text with the final outcome being a diary entry by the main charcater 'Hannah.'
Guided Reading:
We will be reading various books and genres this half term and we will answers questions around the key reading areas:
Vocabulary
Inference
Prediction
Explain
Retrieval
Summary
Maths:
This half term, we will be focusing on Number and Place Value and then Addition and Subtraction. By the end of the half term you should be able to:
Place Value
-Count in multiples of 6,7,9,25,1000.
-Find 1000 more and less than a given number.
-Count backwards through zero to negative numbers.
-Recognise place value of each digit in a four digit number.
-Order and Compare numbers beyond 1000.
-Round any number to the nearest 10, 100 and 1000.
-Read and write Roman Numerals to 100.
-Identify, represent and estimate numbers using different representations.
- Solve number and practical problems that involve all of the above and with increasingly large positive numbers
Addition and Subtraction
-Add and subtract numbers up to four digits, using formal written methods.
-Estimate ad use inverse operations to check answers to a calculation.
-Solve addition and subtraction two step problems.
Times Tables:
Times tables are really important and by the end of year 4 it is expected that you should recall your times tables up to 12 x 12. In school we will be playing daily times tables games including TT Rockstars. This is to ensure the children achieve the best result they can in the Times Tables test in June.
Here is a link with more information about the times tables test:
https://assets.publishing.service.gov.uk/government/uploads/system/uploads/attachment_data/file/869846/2020_Information_for_parents_multiplication_tables_check.pdf
Here is a link to Maths Frame. https://mathsframe.co.uk/en/resources/resource/477/Multiplication-Tables-Check
This website gives you an example game of what the test will be like so you can practise one here as much as you like. You will have to get used to the time element - I do understand that the time element can upset some children and make them anxious but if we start now and practise as much as we can, we can build up their confidence for when it comes to the actual test.
Science: Sound
In this unit we will learn how to:
Explore how sound sources vibrate to make sound
Explain how sound travels and reaches our ears
Describe the pitch of a sound
Explain the best material for absorbing sound
PE:
PE will be taught by Myself on Mondays and Mrs Vine on Fridays. We will be doing netball and hockey therefore will be outside so make sure you have a jumper and tracksuit bottoms or leggings if the weather is cold.
History
Our History topic this half term is looking at The Romans. This is a really fun topic and the children really enjoy leanring all about the Roman history of Chester.
Art/DT
This term we will be tying in our Roman topic with our art lessons - from mosiac design to making our own Roman Sandal!
R.E
Our topic in RE this half term is 'The Bible'
Files to Download
Year 4: News items
There are no News items to display
Year 4: Blog items
There are no blog items to display
Year 4: Gallery items
There are no Gallery items to display
Year 4: Calendar items
There are no Calendar items to display