Year 4 2020 - 2021
Mrs Rhodes
Teacher:

Mrs Rhodes

Teaching Assistant:

Mrs Piercy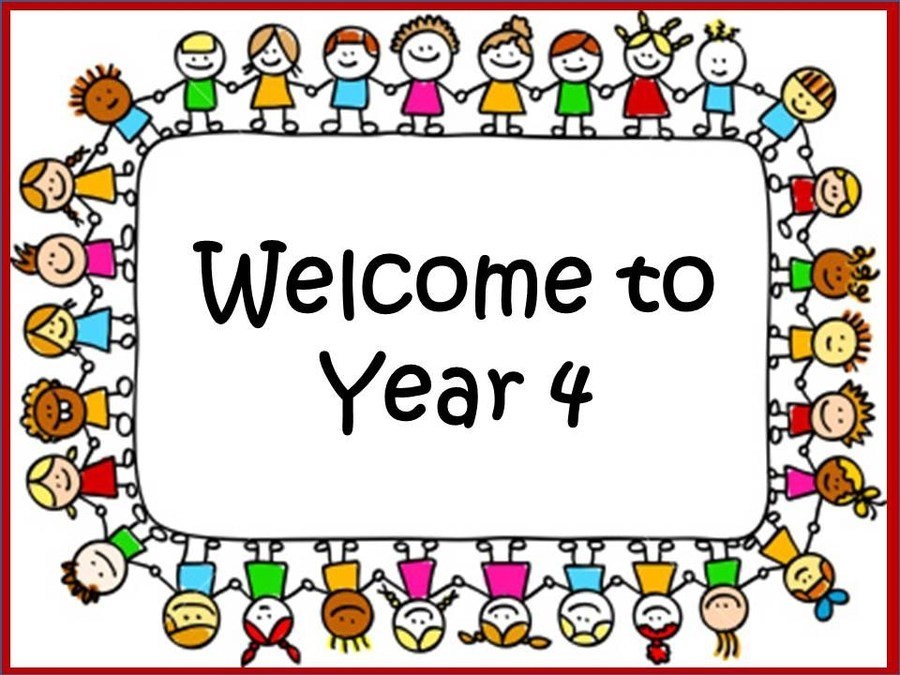 YEAR 4 SCHOOL START/FINISH TiMES
START: 8:50AM
FINISH: 3:05PM
CHILDREN ARE TO COME IN AND BE COLLECTED THROUGH THE GATES BY THE CHURCH CAR PARK AT THEIR ALLOCATED TIMES (ABOVE).
HOMEWORK:
This year, due to current restrictions, homework will be set on Google Classroom.
The children will be given a piece of English and a piece of Maths homework every WEDNESDAY to complete and submit.
SPELLINGS:
Spellings will be given out on Tuesday; to be tested the following Tuesday. Copies of the spellings will be sent hom and emailed each week to parents in case your child mislays their copy.
READING BOOKS:
Children can now borrow books from school to read at home and this will then be quarantined when they bring it back.
P.E:
Year 4 have P.E. every Wednesday and Friday so the children will need to come into school in their red P.E shirt, school sweatshirt, dark jogging bottoms/tracksuit pants or leggings and trainers on these days.
Welcome back!!
Below is an outline of all the topics we will be studying this half term. I have planned lots of fun and engaging lessons and all I ask is that you work hard and get stuck in! I cnanot wait to get started and be together as a Year 4 class again.
English:
This half term we will be focusing on a book called Leon and the Place Between.
Leon and his brothers and sister go to a magic show, but this is no ordinary show and Abdul Kazam is no ordinary magician. We will use this story to help us write character descriptions, story settings, diary entries and finally a magical adventure story of our own!
Guided Reading:
We will be reading various books and genres this half term and we will answers questions around the key reading areas:
Vocabulary
Inference
Prediction
Explain
Retrieval
Summary
Maths:
This half term, we will be starting our Decimals unit.
We will explore the following objectives:
Recognise and write decimal equivalents of any number of tenths or hundredths.

Recognise and write decimal equivalents to ¼ ½ and ¾.

Find the effect of dividing a one or two- digit number by 10 and 100, identifying the value of the digits in the answer as units, tenths and hundredths.

Round decimals with one decimal place to the nearest whole number.

Compare numbers with the same number of decimal places up to two decimal places.
Times Tables:
Times tables are really important and by the end of year 4 it is expected that you should recall your times tables up to 12 x 12. In school we will be playing daily times tables games including TT Rockstars. This is to ensure the children achieve the best result they can in the Times Tables test in June.
Here is a link with more information about the times tables test:
https://assets.publishing.service.gov.uk/government/uploads/system/uploads/attachment_data/file/869846/2020_Information_for_parents_multiplication_tables_check.pdf
Here is a link to Maths Frame. https://mathsframe.co.uk/en/resources/resource/477/Multiplication-Tables-Check
This website gives you an example game of what the test will be like so you can practise one here as much as you like. You will have to get used to the time element - I do understand that the time element can upset some children and make them anxious but if we start now and practise as much as we can, we can build up their confidence for when it comes to the actual test.
Science: Animals including Humans
We will explore the following objectives:
Reasoning
I can compare the teeth of carnivores and herbivores and suggest reasons for differences.
Observation
I can identify the different types of teeth in humans and their simple functions.
Discussion
I can describe the simple functions of the basic parts of the digestive system in humans.
Planning
I can construct and interpret a variety of food chains, identifying producers, predators and prey.
I can use different types of scientific enquiries to answer questions.
Obtaining and Presenting Evidence
I can set up simple practical enquiries such as simple comparative tests and simple fair tests.
I can report on findings from enquiries, including oral and written explanations, displays or presentations of results and conclusions

PE:
PE will be taught by Mrs Vine on Wednesdays and myself on Fridays. You can wear your full PE kit on these days. We will be doing netball and hockey therefore will be outside so make sure you have a jumper and tracksuit bottoms or leggings whilst the weather is cold.
Geography
Our Geography topic this half term is looking at Settlements. The children will be doing some map work and looking at specific locations in detail.
Art
This half term we will be looking at the artist Andy Warhol. We will be looking at some of his past paintings and we will create some Pop Art of our own. This is a great topic with some brilliant results!
Files to Download
Year 4: News items
There are no News items to display
Year 4: Blog items
There are no blog items to display
Year 4: Gallery items
There are no Gallery items to display
Year 4: Calendar items
There are no Calendar items to display